With lockdown we're all finding it hard not being able to see friends and family. That's why we used our expertise with real-time remote messaging to create QuizIt Live!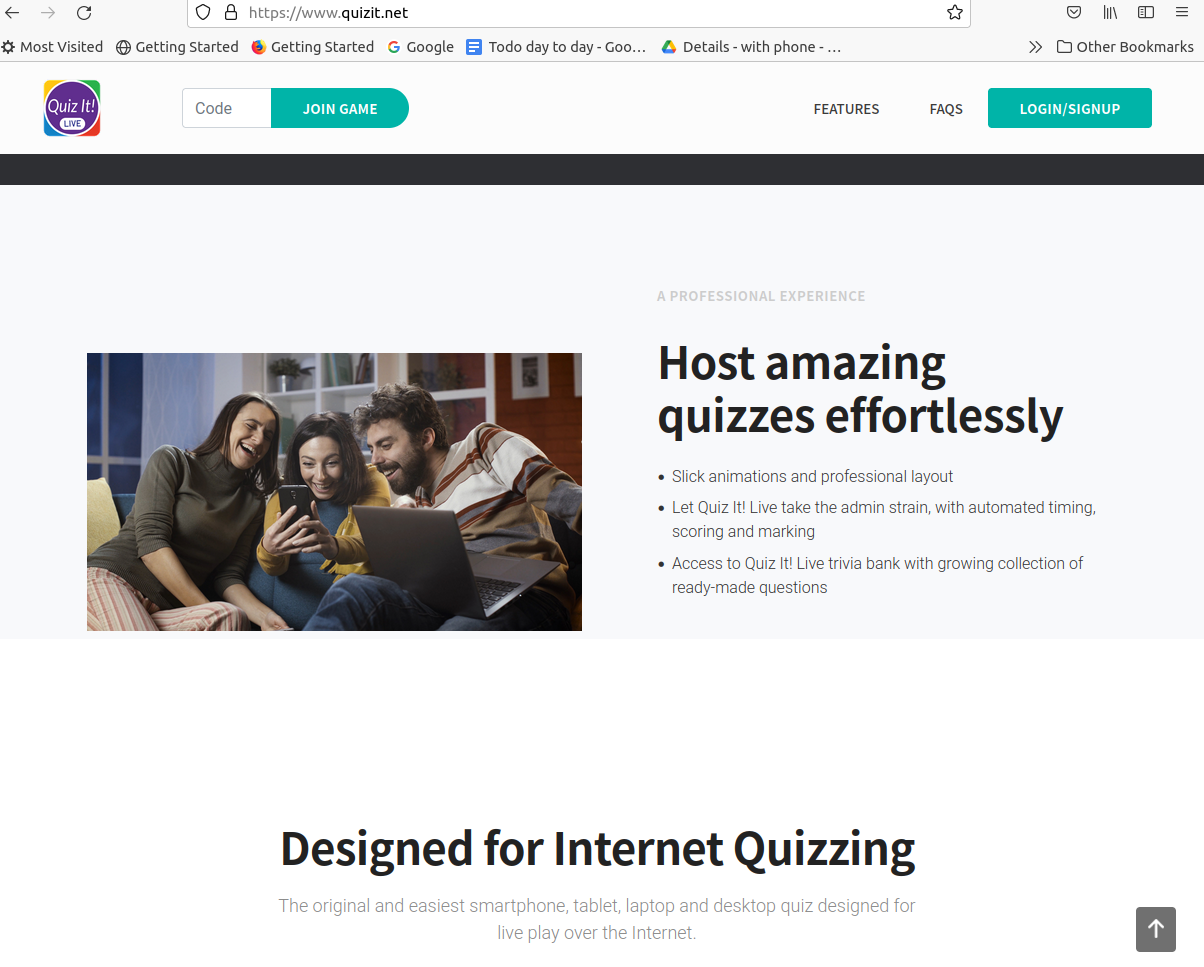 We designed and created it while we've not been able to make our usual site visits.
A new spin on Zoom quizzing, the website works like a slick TV game show, firing the multiple choice question off to all the players at the same time. And the eight second timer means it's fast and furious fun (plus there's no time to sneakily Google the answer!).
The website (www.quizit.net) comes jam-packed with more than 200 questions and also has a scoreboard feature that automatically records everyone's scores. And best of all, only the host needs to sign up - everyone else plays for free!
We're also offering a lockdown offer for the enhanced features of just £1.99 a month. It comes with the option of setting your own questions and giving teams more than eight seconds to answer. There's also a free version with limited questions each month for those who only want to run the occasional quiz.